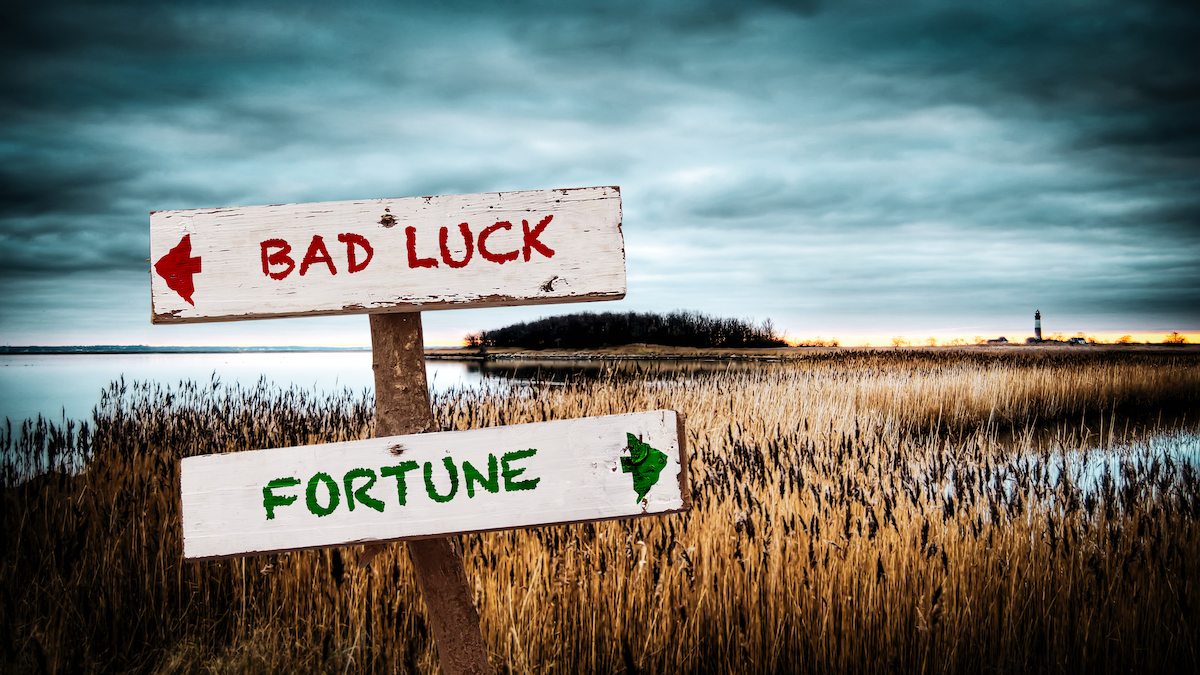 A very interesting phrase that screams true reality is, "That's Just The Way It worked out." While we often think the world is directed by those given the task to make decisions and guide our direction, in truth much of our direction is made up by stumbling along accompanied by missteps and misunderstandings.
In our individual lives, certain minor events can become watershed moments and the slightest variation in the outcome can have a massive impact on our futures. Events such as losing a job, sickness, a failed marriage, or being called upon to support a struggling family member can turn life upside down. These are just a few of the reasons so many people enter their "golden years" with little in the way of savings. This does not mean that they planned to do so only that along the way, something happened.

An older couple I know furnished me with some real-life numbers and they were not pretty.

He gets a social security check of $980 and she receives $792 that leaves them with a meager $1,772 to live on, this is not the kind of retirement income most people want to be forced to exist on. Fortunately for them they have over the years cobbled together around one hundred thousand dollars in savings to supplement this, however, today's interest rates have turned their expected 5 percent stream of interest from $5,000 a year into a mere trickle.
Playing into this is the reality that even though they planed ahead, this is just the way things worked out. This couple reminded me that others in the same boat but without the saving from which they will have to draw upon are in a real pickle.


A Revolting Development For Her
Whether a person believes in fate or that each of us has control over their life, is something we must each decide.
When asked, most people will concede life seldom plays out the way we plan it.
An older friend of mine often used the term, "This is a revolting development" to describe some of the events that unfolded during the day as things slid off course. The picture of a girl in a white dress trying to push a car stuck in the mud stands as an example of this.
Still, we can look forward to when things do go our way, this is sometimes known as serendipity. This means
the occurrence and development of events by chance in a happy or beneficial way: The term was coined by
Horace Walpole in 1754, Serendipity means a "fortunate happenstance" or "pleasant surprise." Most people would agree we could use a lot more of these events.
The lack of total control over our lives is something all of us face. It is clear that many people feel pressured by the trade-offs we face by living in a free market-consumer-based society and it wears away at them. The fact is economic growth is accompanied by wheel-spinning, inefficiencies, and waste. While the benefits of our system often outweigh the negatives we find society is paying a toll through increased rates of addiction, depression, and economic inequality.

Our modern consumer-based society has made us slaves to material objects and producers of waste. Many economists urge us to consume, even when we must borrow to do so, saying it creates more jobs. We follow Governments and leaders that we often neither like nor trust. Today's youth growing up besieged by marketers are now vilified for being materialistic, marred by too little perspective, they find themselves angry and disappointed. With this in mind, it is little wonder many people are not achieving the degree of being content or happy they had hoped for and are left with feelings of insecurity.
It is fair to say that on occasion, more than one of us has felt they "could have been a contender" or accomplished more had things gone just a little more the way we had wished. This can leave us wondering whether it the fickle finger of fate or something more internal and basic that caused some of the opportunities life offered to simply slip away.

Interestingly, many people particularly those that are younger seem to think that one big or lucky break is what it takes to achieve a life of happiness and this is the way life works. Much of the responsibility for this falls on big tech and social media, they have a lot to gain by promoting such myths. The idea they empower individuals is a biggie.
The illusion big tech can transform our lives is invaluable to many average people struggling to get through the day. The thought that at any time we might become famous or rich gives a false impression of reality that is harmful in cultivating positive work ethics and makes a mockery of those who toil to produce a better life. The simple fact is, often our choices are limited by things we cannot control so we should just try to make lemonade out of lemons when that is all your given.
Abraham Lincoln is credited with saying, "folks are usually about as happy as they make up their minds to be." Much of this may center around being able to accept what we cannot change or simply focusing on the good things in life. People that see themselves as victims often lack this trait.

In a song titled, He Went To Paris, songwriter-singer Jimmy Buffet highlights just how fast life goes by. In the song, he used the line, "the summers, and winters scattered like splinters, and four or five years slipped away." Buffet then goes on to sing about how another twenty years slipped away. In the end, the old man moved to an island to live out his days and sums up his life by saying, "Some it's magic, some of it's tragic, but I've had a good life all the way." Had Papa Hemingway heard this story, I suspect there would have been a book and a movie.
In some ways, you could describe the world as quirky. In truth, I'm not keen on how I expect the future to unfold. While I realize that doom porn gets a lot of hits, this article has been written more in the spirit of reflection and because I enjoy pointing out some of life's idiosyncrasies. Looking across the places where I go for news, currently, I see little that makes me feel optimistic. Much of what I see bodes poorly for our children and their children. Hype and spin can only mask reality for so long. In many ways, it seems like the world is again suffering from the bad news is good news syndrome, and that is not a good thing.

(Republishing of this article welcomed with reference to Bruce Wilds/AdvancingTime Blog)