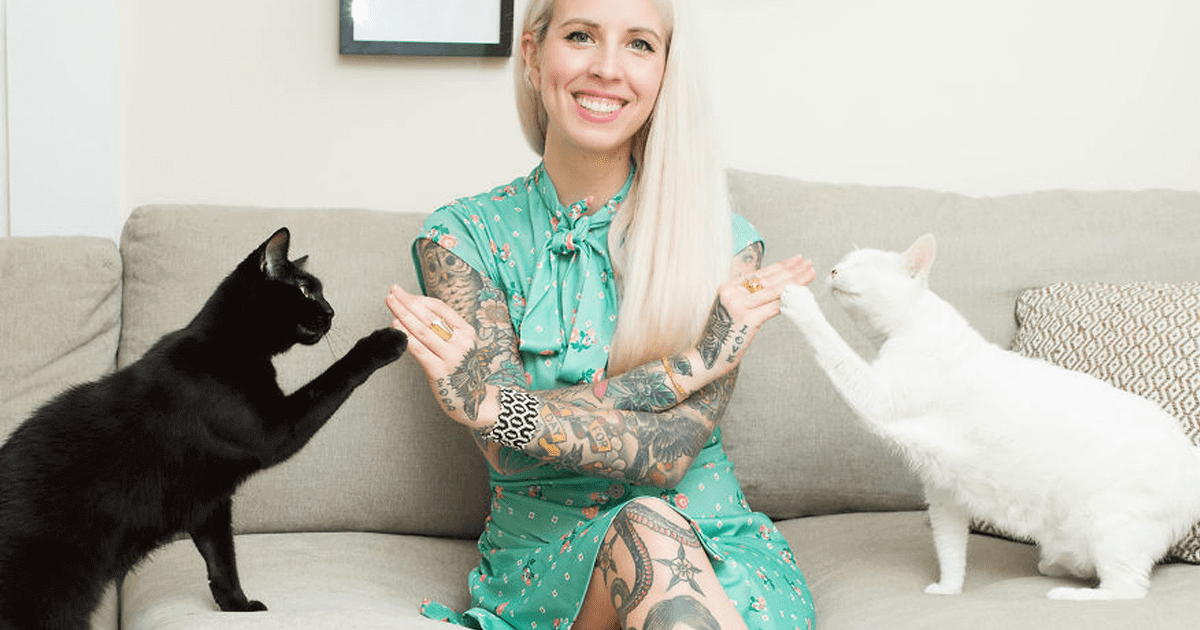 Seriously, nothing diminishes the importance of the news media than an article titled: - "Four ways to tell if your cat loves you - based on science." My local news is fed to me by wane.com which tends to spin most news in a way that screams, we are trying to keep you informed about breaking news. I have to think most other communities are in a similar situation.
Because I know you care, I mean, really really care, the four things to look for are listed below. I have also included a picture to give you, or one of your friends, an idea as to how you might get more involved with expanding your ties to the "feline community" and a link to the wane.com story.

You Can Join Now!


1. Look out for scenting
2. Watch how they greet you
3. Look for blinks
4. They get up close
https://www.wane.com/dont-miss/four-ways-to-tell-if-your-cat-loves-you-based-on-science/

To say such reporting is a big miss when it comes to keeping Americans informed is an understatement. The only other thing I thought was interesting was the "top story" about how Fort Wayne Mayor Tom Henry, 70, was booked into the Allen County Jail on Sunday. It told how, according to a phone call to the Allen County jail, Henry was booked for operating a vehicle while intoxicated. WANE 15 has reached out to John Perlich from the city's public information office for a response. A police spokesperson did not have any information to share
Henry is the longest-tenured Fort Wayne mayor. Back in June, he announced he was running for a historic fifth term. Henry, a Democrat has served as mayor since 2008. During that time he has transformed the face of Fort Wayne, Indiana by unleashing years of massive government spending. Henry has also expanded local government into competing with the private sector.
Yes, the Henry story borders on the edge of gossip rather than real news. The only reason any of this merits being posted on Advancingtime is that it reflects the poor quality of most local news media. It is also an example of what many Americans are willing to accept as news. Its only redeeming value is that it presented those of us opposed to Henry's freewheeling spending a good chuckle.
(Republishing of this article welcomed with reference to Bruce Wilds/AdvancingTime Blog)