The irony of it all. America has a President whose motives must be questioned when it comes to our country's biggest rival. We have seen a slew of stories about how Hunter Biden has made what many Americans consider a fortune from China by using his father's political position. This has become complicated for the big guy. It doesn't help that questions of corruption and misuse of influence extend to other Biden family members and also into other countries.
For the President, the decision to lower tariffs has become complicated. It may shed light upon personal issues he would rather keep buried. A story CNBC published on Monday, August 1, 2022 states scores of companies sued the Trump administration in September 2020, arguing the process of implementing a third and fourth tranche of tariffs on roughly $350 billion in goods was overly broad and hastily implemented. The Biden administration is now in court defending the Trump tariffs at the same time the White House, meaning President Joe Biden, is considering scaling them back.
Two things are important here. First, our government may be forced to re-evaluate tens of thousands of public comments on the tax penalties or reimburse the parties for what they've paid. Alex Schaefer, an international trade partner at Crowell, who represents some of the importers claims the government lacks the manpower to process the volume of comments, and refunding importers could cost $80 billion.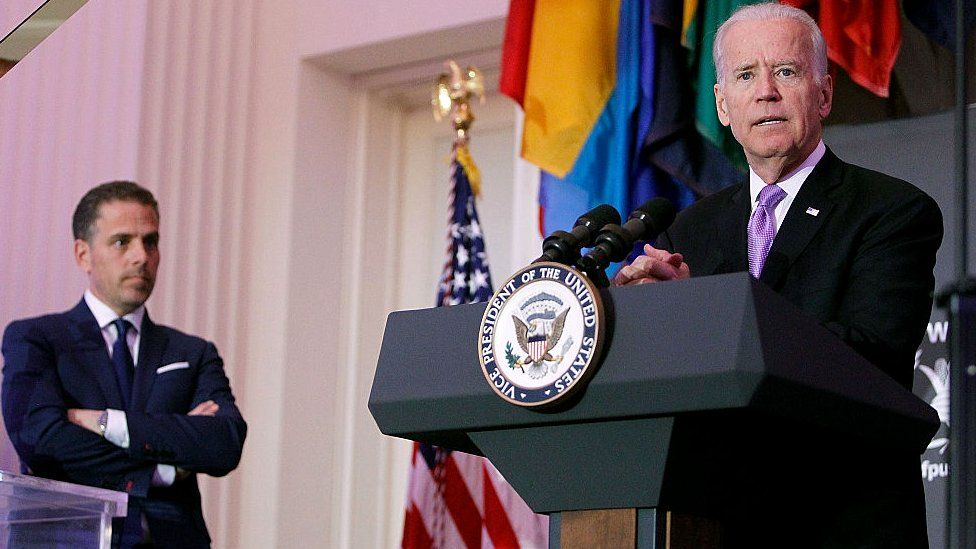 Hunter's Name Came Up Again On Oil Deal
The second and possibly even more troubling issue is if and how the Biden family has benefited from our President's position. Of great concern is his seemingly cozy relationship with China's leader Xi Jinping and other higher-ups in the Chinese government. Remember many Americans were recently angered to find some of the millions of barrels of oil from America's Strategic Petroleum Reserve (SPR) that was supposed to be used to lower prices for American consumers were sold to China.
At criminal.findlaw.com, FindLaw's team of legal writers and editors detail what constitutes bribery. It is offering or accepting anything of value in exchange to influence a government/public official or employee. Bribes can take many forms of gifts or payments of money in exchange for favorable treatment, such as awards of government contracts. Other forms of bribes may include property, various goods, privileges, services, and favors. Bribes are always intended to influence or alter the action of various individuals and are linked to both political and public corruption. In most situations, both the person offering the bribe and the person accepting can be charged.
Was Influence Peddled Or Bribes Taken?
Both giving and receiving bribes are usually a felony with significant legal ramifications. Influence peddling, the illegal practice of using one's influence in government or connections with persons in authority to obtain favors or preferential treatment falls into this category. One thing is clear, whenever we are talking about the involvement of huge sums of money, foreign players, officials holding high public office, or family members of politicians a few eyebrows should get raised. With this in mind, the Biden problem extends well past Hunter. It appears other family members have profited from Joe's time in office, his brother was involved in a huge government contract in Iraq.
Dropping or lowering tariffs remains controversial. John Kirby, the National Security Council's spokesman, recently called the tariffs "poorly designed," "a shoddy deal" and claimed they have "increased costs for American families." On the other hand, Ambassador Katherine Tai, who as U.S. Trade Representative holds the leading role on the tariffs, has suggested the Trump tariffs have strategic value in maintaining leverage in negotiations with China.
Considering China's rising hostility towards Taiwan, it may be a poor time to grant them favors. Over the last few days, China has been ratcheting up the rhetoric over Nancy Pelosi's planned ng Taiwan visit and threatened her safety. This has made a bad situation worse. These tariffs were originally placed on imports with the goal of leveling the playing field with China when it comes to trade. Sadly, they have had little effect on bringing down the trade deficit. In fact, after the covid lockdowns, it widened to hit new records.
China's state-run economy to be based on a business model that is geared to expand by crushing the competition. China is determined to move into high-tech products. China's plan centers around both state-owned and private firms investing in and acquiring foreign companies to steal their technological innovations. Subsidizing those companies working within its system in a multitude of ways helps China achieve this goal.
By exporting goods at slightly below cost in exchange for manufacturing jobs the Chinese are not stupid they are predatory.
It will be interesting to see how this plays out.
The link to the CNBC story is: https://www.cnbc.com/2022/08/01/biden-administration-faces-midnight-court-deadline-to-defend-350-billion-of-trumps-china-tariffs.html

This blog is not written for money
or profit but as a way to share ideas
and thoughts. If you liked this post
feel free to E-mail it to a friend

Republishing this article is welcomed with reference to Bruce Wilds/AdvancingTime Blog